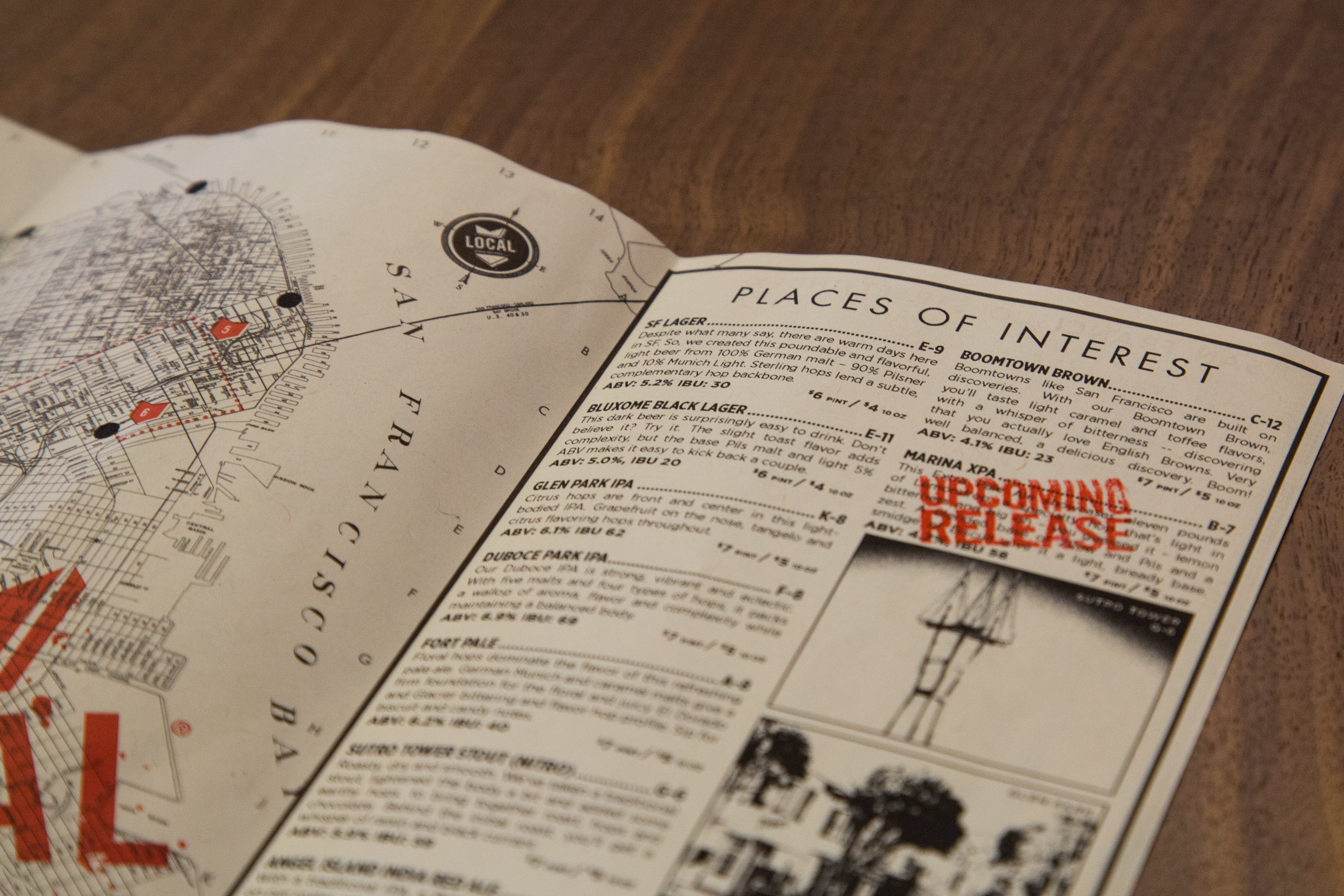 Making beer Locals like is our thing. That's why we launched this venture with dozens of tasting events across The City. (Did you catch us in Dolores Park?) Well, now we're all grown up with a place of our own, dedicated to making delicious beer, hearing what you'd like to have on tap, and having fun while doing it.
The best way to get to know us is to swing on by. But in the meantime, here's a convenient crib sheet:
SIGNATURE STYLE: Approachable beers with a twist, always fresh.
PHYSICAL COORDINATES: 69 Bluxome Street, SF 94107
DIGITAL COORDINATES: www.localbrewingco.com
FOUNDED: 2010, brick & mortar brewery opened 2015.
SYSTEM SIZE: 10BBL brewhouse, four 10BBL fermenters, 6 brite tanks.
TAPS: 16 (all brewed on-site)
RECIPES: Always original, always rotating, always fresh.
OWNERS: Regan (leans hoppy) and Sarah (leans malty).
TOURS? Heck yeah! Stop on by.
FOOD? You bet. Custom-designed menu. Come hungry.
DON'T MISS: Our open brewery layout and online Beer Curator.

69 Bluxome St.

San Francisco, CA 94107

Ph: (415) 932-6702

Hours:

Monday: Closed
Tuesday-Saturday: 2pm - 10pm
Sunday: 2pm - 9pm

<! -- End main>

<! -- End Content -->