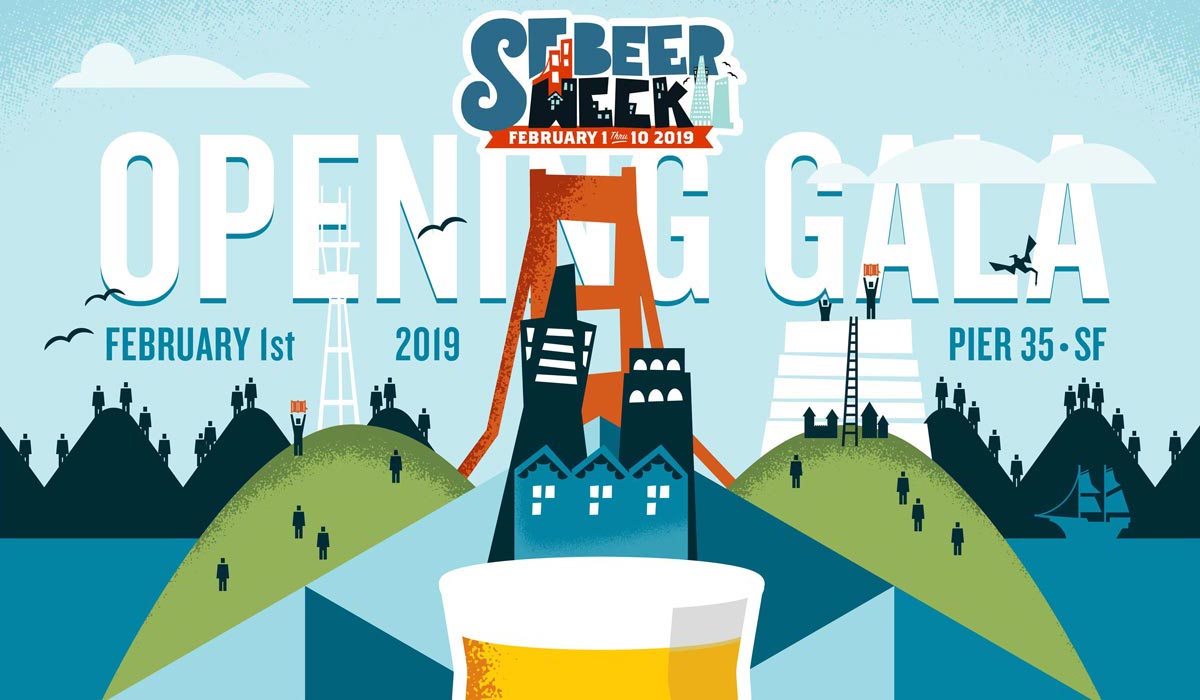 Feb 1, 2019 6:00 pm - 10:00 pm
 SF Beer Week is coming — February 1-10, 2019 — and event submission is underway. Just ahead of that curve, tickets for the SF Beer Week Opening Gala, 2019's edition of the industry's kick-off extravaganza, are now on sale!
The Opening Gala is set for Friday, February 1, on the SF waterfront at Pier 35. Get tickets here.
The Gala is known for rare beers and unique multi-brewery collaborations as well as first tastes from brand new breweries. It's also where SF Beer Week kicks off with the SF Bay Area's annual toast to the region's beer community. Once again, craft brewers from all over the Greater Bay Area will convene, making it easy for you to check out new brewers, see old friends and sip never-before-tasted beers alongside old favorites. 
Are you an early bird? There's lots of room at Pier 35, but if you are interested in special access, scope out VIP tickets for early entry privileges, plus some collector swag. 
It's just beginning! Stay tuned for the SF Beer Week Event Schedule launch, coming mid-December.  #sfbeerweek
Feb 1, 2019 12:00 am - Feb 10, 2019 11:59 pm
Have you heard?
Beer Week is coming…
This February 1-10 is SF Beer Week!  In it's eleventh year, this internationally renown celebration of craft beer throughout the greater Bay Area features hundreds of events from Monterey to Healdsburg, from the Tri-Valley to the heart of San Francisco.
Special beer releases, beer dinners, day-time events, education, festivals, and more — including the  SF Beer Week Opening Gala — are on the way for you and thousands of craft beer fans. Keep an eye the SF Beer Week site for the launch of the event schedule around mid-December, when you can scope out event favorites and create your personal itinerary.